AVCWare Free YouTube to MP3 Converter offers an all-in-one YouTube download and conversion tool that helps you convert YouTube FLV, MP4 videos to audio files in MP3 format with high speed and excellent quality.
$0.00
$0.00
AVCWare Download YouTube Video is the most powerful free YouTube video downloader to download FLV videos from YouTube.com. And multiple modes are provided to make your YouTube downloading easier than before.More Info...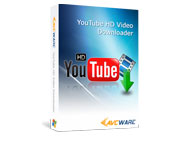 $14.95
Now with AVCWare YouTube HD Video Downloader, you are free to watch and download any High Definition videos in resolution of 720p or 1080p and standard definition videos from YouTube easily and efficiently.More Info...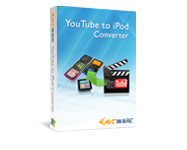 $25.95
AVCWare YouTube to iPod Converter is the most powerful YouTube software to download videos from YouTube.com to iPod. With the "downloading + converting" one-step solution, you can easily get videos from YouTube and convert them to MP4 for playing on iPod.More Info...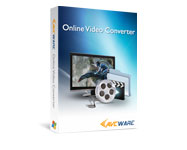 $35.95
AVCWare Online Video Converter is a combination of viewer, downloader as well as converter of online videos from multiple popular online videos websites. Embedded with a web browser, you can directly log on homepage of online video websites, viewing videos on line, downloading your favorite ones and convert them to SD and HD videos in most common formats within one step.More Info...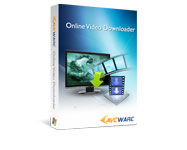 $9.95
Embedded with a built-in web browser, AVCWare Online Video Downloader enables you to visit most popular online video websites in the application and click to download online videos in high speed.More Info...