All-in-one iPad converter + iPad transfer + iPad manager software which allows you to manage iPad contents in the round.
Copy and transfer movies, music, photos, eBooks, ringtones between iPad and PC
Transfer iPad media files and playlists to iTunes library
Convert any videos and audios to iPad.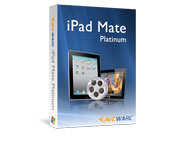 $49.00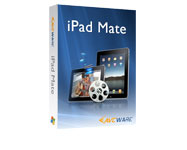 $39.00
AVCWare iPad Mate is a total iPad tool which can convert and transfer desired videos/audios/photos among iPad, your computer and iTunes without any limitation. All iOS devices are supported simultaneously as well.
More Info...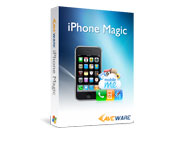 $29.00
AVCWare iPhone Magic, the ideal iphone tool, helps you transfer iPhone multimedia files between iPhone, your computer and iTunes, convert video/audio files in various formats to iPhone music and movies just with a few clicks.
More Info...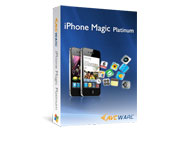 $45.00
Powerful and practical, AVCWare iPhone Magic Platinum helps iPhone users to manage iPhone content roundly: transfer iPhone contents between iPhone and PC, copy iPhone music and movies to iTunes library, convert any multimedia files to iPhone supported formats and transfer them to the devices at your convenience. Create iPhone ringtones, download and convert online videos for iPhone as well. Applicable to all iPod and iPhone models.More Info...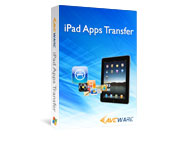 $10.95
AVCWare iPad Apps Transfer enables you to copy apps to PC or iTunes, transfer apps back to iPad, add, save and delete app documents easily.More Info...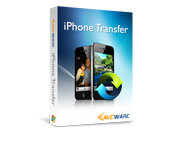 $19.95
AVCWare iPhone Transfer is the most ideal iPhone file backup tool which can backup all the contents in iPhone to computer, match your iPhone music to iTunes and seamlessly transfer files from computer to your iPhone.More Info...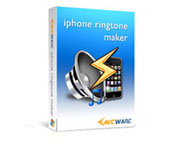 $12.00
AVCWare iPhone Ringtone Maker lets you make M4R iPhone ringtones from a wide range of video/audio formats including AVI, MPEG, WMV, DivX, MP4, H.264/AVC, AVCHD, MKV, RM, MOV, XviD, 3GP, WMA, WAV, RA, M4A, MP3, and upload the converted ringtones to iPhone directly without iTunes as you like.
More Info...
$45.00
AVCWare iPod Magic Platinum is a comprehensive iPod file manager tool, which enables you to transfer iPod music/movies/photos/books/ringtones between iPod, PC and iTunes, convert non-iPod multimedia files for playback on iPod, create your own iPhone ringtones from any video/audio file, download hot online videos and convert them to iPod/iPhone supported formats. Also support all iPod/iPhone models and work well with iTunes 10 and iOS 6.More Info...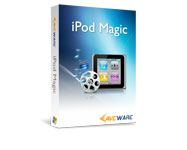 $29.00
AVCWare iPod Magic, the total iPod transferring/converting/ripping/managing tool, helps you copy music/movies/photos from iPod to PC and vice versa, backup iPod files to iTunes as well as convert non-iPod format files (audio, video and others) and transfer them straight to iPod. File transferring between iPhone and PC is also supported.More Info...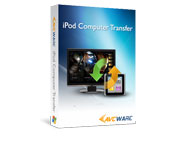 $19.00
AVCWare iPod Computer Transfer is a perfect iPod copy, iPod ripping tool specially for iPod users to fast and easily copy music, videos and photos between iPod and PC, transfer files from iPod to iTunes, and copy files among multiple iPods and one iPhone.
More Info...