Convert almost all video formats for playing on different multimedia devices like iPod, iPhone, Apple TV, PSP, PS3, Xbox, Wii, mobile phone and etc.
Convert common video formats to 3D video formats
Convert formats between kinds of 3D videos
Convert between Various Audio formats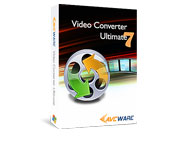 $49.00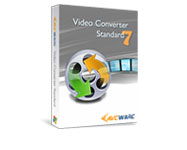 $0.00
AVCWare Video Converter Free provides the most valuable solution to convert nearly all popular videos formats like AVI, MP4, MKV, MPEG, WMV, DivX, MP4, RM, MOV, XviD, 3GP between each other.More Info...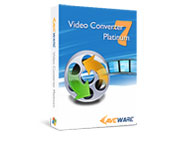 $39.00
AVCWare Video Converter Platinum can convert video and audio files into the formats you can enjoy on any PMP (portable media player) like iPod, iPod nano, iPod classic, iPod touch, Apple TV, PSP, PS3, Xbox, Xbox 360, Wii, watch on computer, load to a smart phone like iPhone, iPhone 3G, BlackBerry, put on a website and much more. Enjoying the power, speed, and simplicity of video conversion, you will find that the possibilities are endless with AVCWare Total Video Converter.More Info...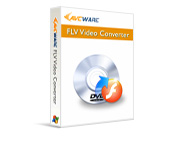 $29.95
AVCWare FLV Video Converter is an expert FLV encoder which can convert Video to FLV, AVI to FLV, WMV to FLV, MP4 to FLV, MP3 to FLV, MPEG to FLV, MPG to FLV, 3GP to FLV.
More Info...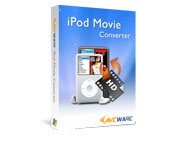 $25.00
AVCWare iPod Movie Converter provides you with the easiest way to put any videos on iPod by converting all popular video formats including AVI, MPEG, WMV, MOV, MP4, RM, RMVB, DivX, ASF, VOB, 3GP to iPod video MPEG-4/MP4 and music MP3, M4A, etc.More Info...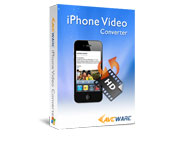 $19.95
AVCWare iPhone Video Converter is the perfect video and audio converter for your iPhone. AVCWare iPhone Video Converter supports over 30 video formats and 20 video formats, making it the perfect compatibility software for your iPhone. Put your entertainment levels to its maximum with his amazing release from AVCWare!More Info...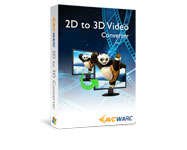 $35.00
AVCWare 2D to 3D Video Converter enables you to convert standard video to 3D video, 3D video to 2D video and one type of 3D video to other types. Almost all formats of videos are supported such as AVI, MPEG, MOV, H.264/MPEG-4, AVCHD Video (*.mts, *.m2ts), H.264/MPEG-4 AVC (*.mp4).More Info...